My New Year's Eve With Isaac Hayes
It was the millennial New Year's gig when my band opened for the great Isaac Hayes. I was standing near the stage when one of the show organizers came up to me in a panic. "Do you know the words to Aude Lang Syne?" I said that of course I did, and he said that I was needed immediately. Isaac was to go on in just a few minutes, and while he knew the music, he didn't know the words to the most famous song New Year's Eve has ever created.
More
The Post-Heroic Era
Now that we're through the film awards season, it's interesting to look back at the past year's crop of movies to see if we can detect any trends.
Lincoln
should have raked in every award in sight. Same with
Zero Dark Thirty
. But, other than universal acclaim for Daniel Day-Lewis, neither
Lincoln
nor
Zero Dark Thirty
nor other films from the major directors won the big awards. Why not? I have an explanation.
More
Mr. Negativity
So Mr. Jerry Sullivan, columnist for The Buffalo News, has had it with Buffalo Bills coach Chan Gailey. He says, in his column, that Gailey should be fired. The problem is, that Jerry's too stupid to see that, in spite of some heartbreaking losses this season, the Bills are a much better team under Chan than they have been in the past decade. Sure the losses hurt (and, believe me, I've been a Bills fan a lot longer than most: see my
essay
). But the team now has something to build on. Well you know who I think ought to get fired? Jerry Sullivan
.
More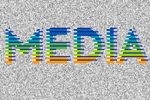 I Hate The Media
I have to confess... I really hate the media. No, I'm not talking about NBC, CBS, ABC, The New York Times, CNN, FOX News, The Huffington Post, The Drudge Report, or the Washington Post. I'm talking about VHS, doc, miniDV, LP, cassette, PDF, avi, 35mm, Hi8, Polaroid, docx, 8mm, CD, Super 16mm, psi, DVD, WAV, MP3, FAX, Beta, AAC and Pages.
More
My Encounter with the Angel of Death
Like most people, I was horrified by the senseless shooting (12 dead, 70 injured) at the movie theatre in Aurora, Colorado. Unlike most people, I had the experience of actually looking into the mind one of these awful creatures who feels it is his inherent right to inflict pain and suffering on the innocent.
More
The Death of Civility
We've all witnessed mind-numbing news stories that remind us of the downward spiral of our culture, but, somehow, this story, which I saw the other day on the internet, did it for me.
More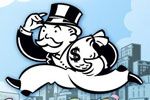 Taxing The Rich
The rich won't ever "pay their fair share" under our current tax system, because we don't tax "richness" (aka wealth) in our tax system, we tax income. When you tax income, you don't tax the rich, you tax people trying to become rich.
More
My Best Pals, Dugley and Buffy
I said goodbye to a good friend yesterday. My buddy, Dugley, aka Charles Dugley Dickens, our chocolate Labrador retriever, passed gently into dog heaven as Beverly and I sat with him at the animal hospital. Dugley's mind, as well as his appetite, was alert and vital right up to the end, although his thirteen-and-a-half year-old body was wracked with the infirmities of doggy old age. So we made the toughest call any pet owner ever has to make.
More
Why I Will Always Love The Buffalo Bills
I will always love the Bills. I don't care what anybody says. They're my team. I don't care if they win or lose. So there.
More

Bad Grades For Bad Teachers
In my past essays, I've talked about some of the school teachers who inspired me, who challenged me to become better. Here are some of the others.
More