Writing for TV & Film
Since I taught screenwriting at UCLA Extension for quite a few years, I'm often asked about the basics of story structure for TV and film. This page is a distillation of my lecture notes and links to some analyses of stories that I think are well structured. I don't claim to have all the answers... just the important ones.
Essential Films
I put this list together for a screenwriting class I was teaching at UCLA Extension. I had a lot of fun deciding on which films I consider to be essential. The only downside was the realization of how few films of the past decade made my list. That's not a good sign.
Essential TV
Just as important to me as the films that I love, are the TV shows. They are the ones that survive the test of time, and they are the ones I will watch over and over again. What are your favorites?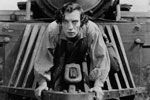 Reviews
Some film or TV that I like a lot (following the "Thumper Rule," I'll generally save the negative reviews for others), but... what I think might also be fun is to review some of my own work. The stuff that leaves your computer and goes off into the great studio machine, isn't necessarily the stuff that winds up on the screen.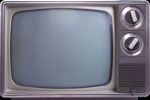 TV Credits
These are some of the shows for which I have written. Click on the TV to see the list.