There are many bands that have stood out as my favorites over the years. Like good movies and TV shows, good music holds up over time. I list a few of them here, in hopes you will discover them. I'll list more when I have time. But when do I ever have enough time?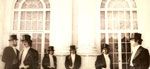 Procol Harum
A great band that, though having a few hits, never really hit it as big as they deserved. A recent LA Times writer even called them a one hit wonder. What an (completely undeserved) insult! Click on the link to hear them and read my review.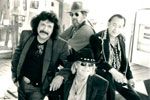 Texas Tornados
By the time I first discovered this band, ten years after they first came together, one of them was dead, another was quite ill and they hadn't toured in years. But this Tex-Mex supergroup left a great catalog of music that is as timeless as the "both sides of the border" roots music that inspried them. Click on the link to hear more.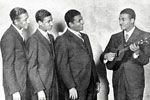 The Mills Brothers
Because they were my father's favorite band, I grew up with The Mills Brothers sound as much as any musical group from my generation. But it took me years to appreciate just how truly good they were. Just four voices and a guitar, yet their incredible full sound (made by vocally simulating orchestral instruments) made them one of the top acts of the 1930's and 40's. Click on the link to hear more of their story.