I became a screenwriting instructor at UCLA Extension nearly twenty years ago, following my script sales to
Star Trek: The Next Generation
, and have taught on and off ever since. The following items are from lecture notes I developed over that time. Some day I may put these (and others) together in a book on screenwriting. But for now, they're yours to enjoy. What does this have to do with the Alien Princess and the Frog Soldiers above? Not a darned thing. But if she's apparently OK with an army of frogs behind her, don't you want to know what she's shooting at?
Basic Story Structure:
This is an essay that details the basics of the Three Act Structure that is a fundamental building block of writing for film, TV and storytelling in general. This essay grew out of my study of films in preparation for teaching screenwriting at UCLA Extension. This is not the be-all and end-all of screenwriting, but rather an introduction to structure as it applies to the craft.
Structure Analysis: Silver Linings Playbook:
I hadn't planned on doing an analysis of this film until I assigned it for a screenwriting class I was teaching. Though I liked it a lot on first viewing, I found it even stronger when I viewed it again for the class. A great study of interesting characters and some of the most creative scenes of everyday conflict imaginable.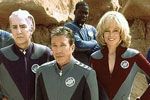 Structure Analysis: Galaxy Quest
A really entertaining spoof of the Star Trek franchise that succeeds not only through its affectionate parody of many Star Trek elements, but also through a very well structured story. The story also has a number of well thought out subplots involving the supporting cast.
Structure Analysis: Star Wars
As imaginative and fully realized as is the world of Luke Skywalker, what makes this film work so well is a story structure that is beautifully crafted. Though others in the series may have better production values, this is the one with the best writing.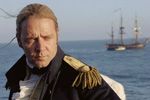 Structure Analysis: Master and Commander: The Far Side of the World
This is one of those rare films that improves with repeated viewings. In fact, this film is so packed with interesting plot and subplot developments, that it really demands multiple viewings to enjoy it all. And, it delivers.
Structure Analysis: Titanic
Titanic is a great example of a well-structured story based around solid characters with whom we sympathize. Sure, the concept of a doomed luxury liner is one that has an inherent drawing interest, but the film wasn't successful merely because people wanted to see a sinking ship.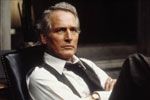 Structure Analysis: The Verdict
A tense courtroom drama with some fantastic performances, sharp writing, and elegant direction by Sidney Lumet, The Verdict is another film that stands up to repeated viewings. It's also a beautifully structured story with a great flawed hero -- one of Paul Newman's best performances.
Video Clips
Video Clips that illustrate the concepts in the Basic Story Structure essay at the top of this page. These clips are provided for educational purposes only, and are not meant to infringe on any copyrights.